AIDA Pay
Transform your documents into payment portals with a vast spectrum of payment methods
Welcome to the future of payment processing with AIDA Pay, a feature where each document not only speaks but facilitates seamless transactions.
Simplify your invoicing process by enabling payments through a QR code or a straightforward email link, directly aligning the transaction with its corresponding document.
AIDA Pay is your doorway to an extensive array of payment methods catering to modern-day financial preferences.
Receive transactions from credit card, wire, ACH, SEPA, Klarna, or even Apple/Google Pay among many others, directly in your bank account.
Engage in a new era of financial operations where the tedious boundaries of traditional payment requests are transcended.
AIDA Pay is more than a feature; it's a commitment to streamlined, efficient, and secure transactions, ensuring you stay ahead in the financial domain.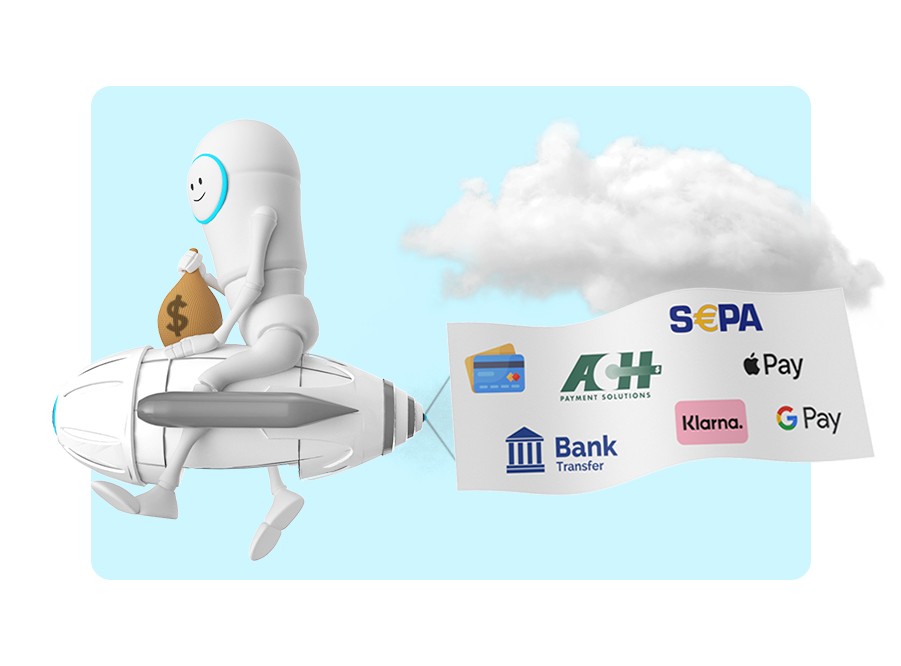 AIDA Pay
Diversified payment methods for a fully digital experience
Delve into AIDA Pay's world, where varied payment methods translate to ease and assurance in transactions.
From credit card, wire, ACH, SEPA, to Apple/Google Pay, and flexible options like delayed or split payments, AIDA Pay digitizes the transactions while ensuring you receive the full amount promptly.
These tailored payment options aren't just about meeting customer preferences; they are about transitioning to fully digital to minimize payment delays, reduce financial risks, and enhance cash flow management for your business.
Opt for AIDA Pay, where diversified payment solutions morph into real-time financial benefits, all powered by robust document management.
AIDA Pay
Works directly with your existing bank account
Funds are transferred directly into your existing business or personal bank account, ensuring there's zero disruption to your current financial setup.
It's a seamless extension of your financial infrastructure, designed to blend with your habitual monetary management.
No matter the payment type chosen, including installments, the full payment amount lands in your account immediately.
AIDA Pay keeps the familiarity of your existing banking relationships intact while introducing a realm of payment ease.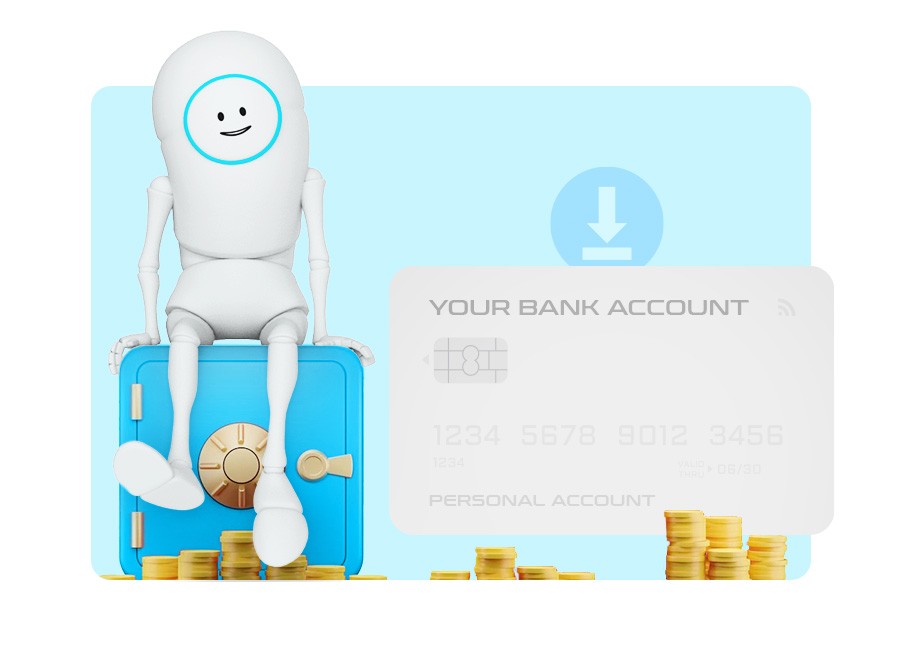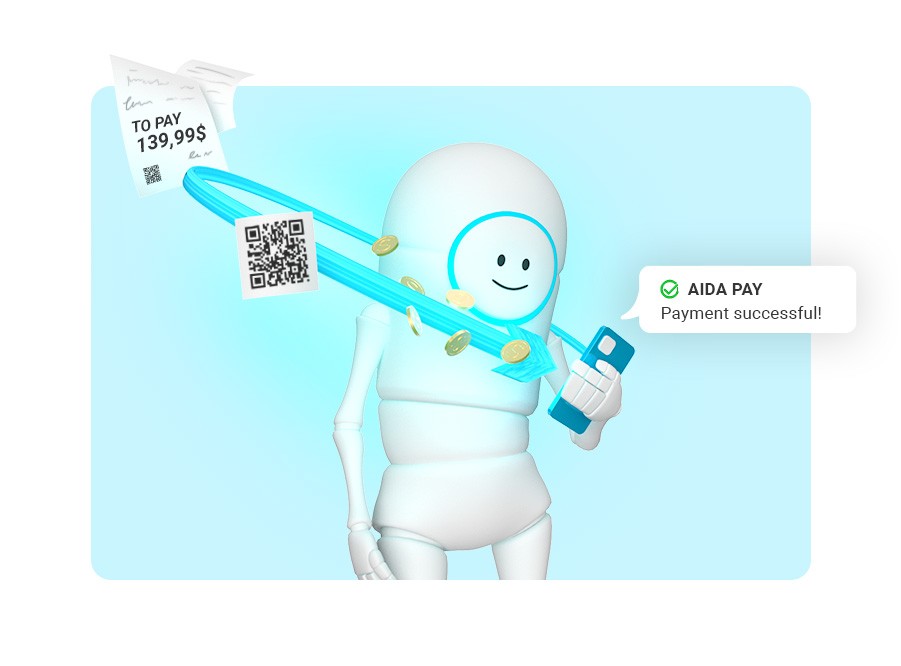 AIDA Pay
Automate payment requests and reconciliation
Automation is the basis of AIDA Pay: smoothly transition from document approval to dispatching payment requests to your clients via email with an attached link or QR code.
As your customer completes the payment, experience the magic of real-time notifications and automatic reconciliation, a rhythm of efficiency uniquely crafted by AIDA Pay.
The cloud-backed feature enriches traditional document management, transforming it into a realm of efficient, controlled, and timely payment flow.
With AIDA Pay, you're not just managing documents; you're orchestrating a streamlined payment process, ensuring each transaction propels you towards financial precision and heightened customer satisfaction.
AIDA Pay
Your comprehensive payments control panel
AIDA Pay's intuitive dashboard is your gateway to real-time payment alerts and a panoramic view of pending/received payments.
This isn't just a panel; it's your financial control center, simplifying interactions at every step.
With AIDA Pay's dashboard, analytics and insights on payment trends are at your fingertips: navigate through a user-friendly interface designed for effortless interaction and dive into customizable settings that allow you to tailor the dashboard to your individual needs.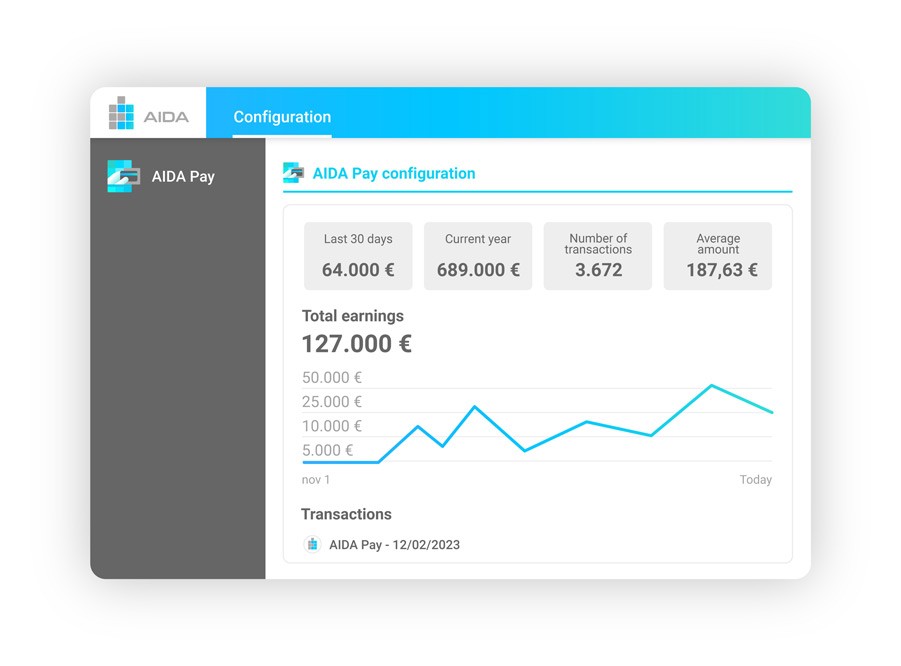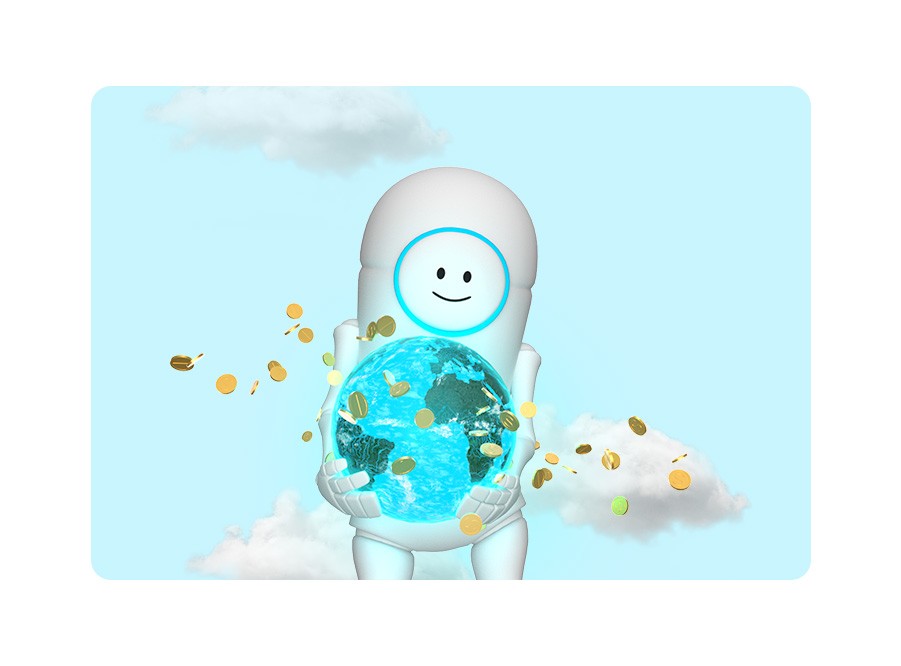 AIDA Pay
Effortless global reach and compliance
With AIDA Pay, effortlessly transcend geographical boundaries and tap into the global market with full assurance.
Delight in automatic currency conversion, country-specific payment methods, and customer-friendly payment schemes like deferred or installment payments at no extra cost.
It's more than just global outreach: it's about nurturing a trustful relationship with international clientele.
Let AIDA pave the way for your global business expansion.
AIDA Pay
Superior security and compliance standards
AIDA Pay doesn't just offer security, it guarantees it.
With PCI compliance, every transaction is enveloped in robust encryption, safeguarding your financial data and those of your customers meticulously.
The cloud-backed architecture fosters a secure realm where document management coalesces with payments, forming the zenith of business solutions.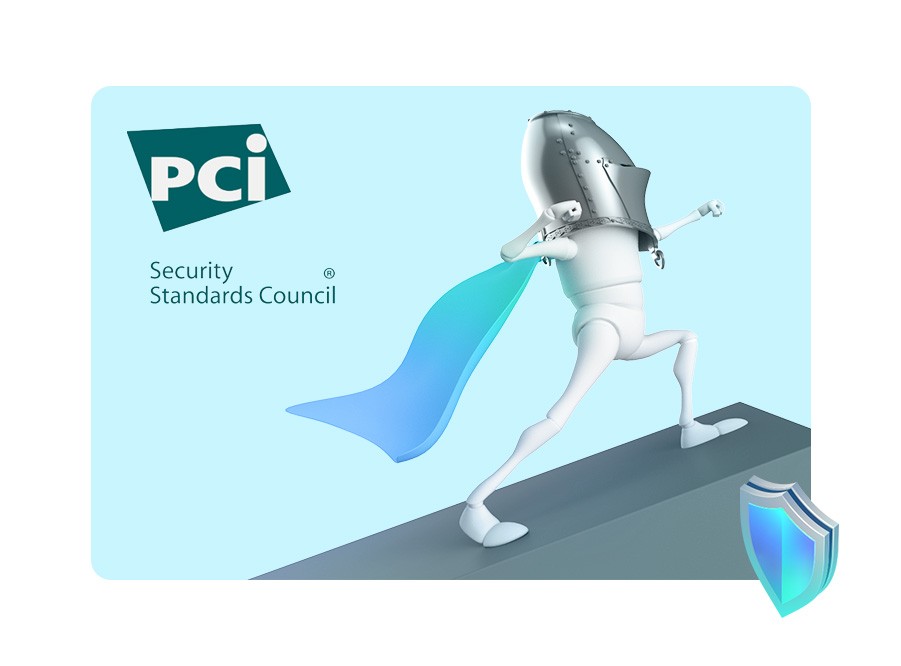 .
Join our regular newsletter for the latest news, updates and events